Shopify + Discord + Zapier Integration
Requirements
There was a requirement that came in from a client. They provide trading related updates on Discord. On Discord you can have roles. So any member with a premium role would get extra tips and alerts.
To become a premium member on Discord, he/she would have to subscribe to the monthly or yearly subscription on their Shopify Store.
We had to automate the flows such that on completing a subscription on Shopify the corresponding Discord user would automatically get the Premium role.
Automation through Zapier
Zapier turned out to be an excellent tool to integrate Shopify triggers to Discord actions. Like after a shopify payment Zapier would automatically assign the Premium role to the Discord username so he starts receiving premium alerts immediately!
Zapier is an excellent no coding tool to implement automations and flows between various 3rd party services.
Other Scenarios that we covered
If you require any Zapier integrations don't hesitate to connect with us.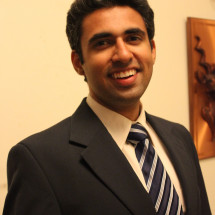 Rahul Matharu